Our offer
We develop and deliver technology over time in partnership with our customers
01
Innovation partner
Developing control systems for lifts is a complex matter, still, with over 30 years of experience in platform lifts, we have refined the art of developing simple and smart solutions that can be adapted and mass-produced in a reliable and cost-effective way. With this background, we become a natural asset as your innovation partner, and together, we can develop new smart solutions for satisfied end customers.
02
Modular framework
We have placed great emphasis on making our control system modular so that it will be possible for you to adapt functions and configurations to your specific needs. It provides great flexibility, which makes it easier to add modules and functions afterward, which means that you and your customers only pay for what you actually need.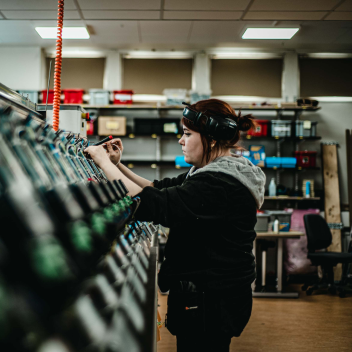 03
Quality assurance
We own the entire value chain from idea to finished product and can thus ensure and fully guarantee the quality of what we deliver. Since development and production take place under one roof, we can make improvements in very short cycles and thereby quickly identify and implement quality-enhancing changes in design, construction and manufacturing.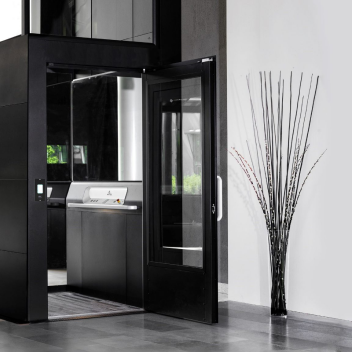 04
Overall commitment
We take responsibility for continuously adapting the system as the conditions change. It can be about securing manufacturing and delivery by e.g. monitoring and replacing components that have expired or become difficult to obtain. It can also be about ensuring that the system complies with prevailing rules and standards over time, as well as following the changing expectations of end users.
05
Easy installation
We offer complete packages with all electronics required, including customised cabling for power supply and transmission between the various modules delivered. During installation, the system itself knows which modules are in the current lift, how many floors the lift has, etc. and sets the necessary parameters based on this. The work to make the system easy to install and configure is constantly ongoing.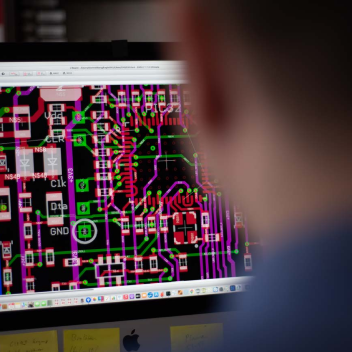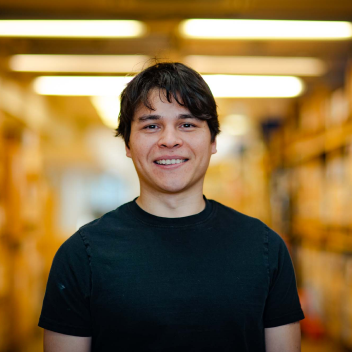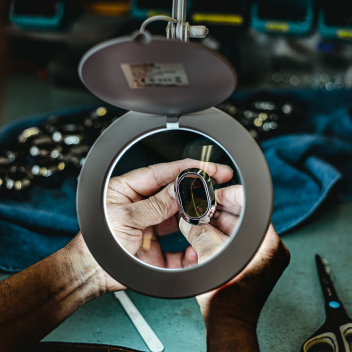 06
Substantial customer adaptation
For us, it is a given that different customers have different needs and thus want different solutions. The fact that the solutions we develop for our customers are based on the same generic control system does not prevent that, but it enables us to develop complete, production-ready solutions in short time and at a low cost. And despite the many similarities, the solutions will still feel entirely unique for every customer.
07
Cost-effective development
As we always start from our generic modular system when we develop customised solutions, we can quickly and cost-effectively develop a custom-made system for you as a customer. As a customer, you do not bear the cost of developing the entire system, but only the smaller part that constitutes your unique adaptations. With our own development and manufacturing, we also have control over the entire procedure and can thereby ensure an overall cost-effective design and series production.
08
Simple service
We are constantly working on system updates, all of which are backwards compatible and run on already delivered control systems. This makes servicing the lifts easy and error-correcting efficient. To further simplify maintenance for our customers and service technicians, we have also made it possible to perform all this via an app on a smart phone. It could not be much easier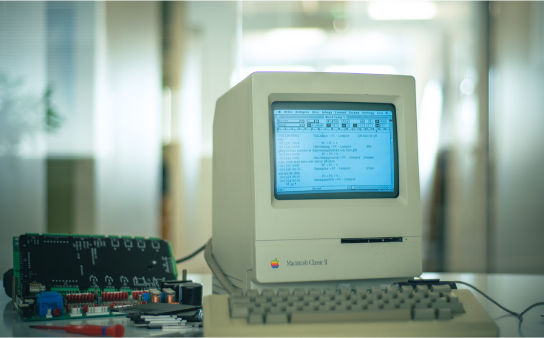 Our story
In 1983, the fledgling computer engineer Bengt Wirtgart received an inspiring question that changed his entire life and laid the foundation for the company we know today as Liftlogic.
Read the full story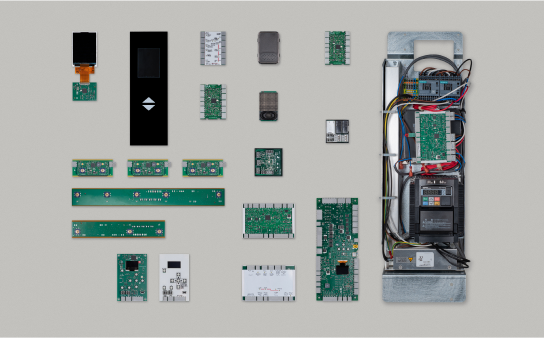 Our Offer
We work with a self-developed modular system that enables us to quickly develop new solutions based on your specific needs and conditions.
How it works